<<... An open-air bar as a venue for communication. Passers-by, neighbours, established and new local players as well as future residents of the house will have a space for dialogue and networking, creating interest in the future of the area, even before construction starts. A prominent location already allowing connections to be made.
The well-visited opening event for the open-air bar on 20 June 2014 was also the signal for the interim use phase of 'Baufeld V' in the sense of the utilisation concept.
Lolling on a lounger, this is the way to enjoy urban life: A laid-back meeting point, daily from lunchtime to night.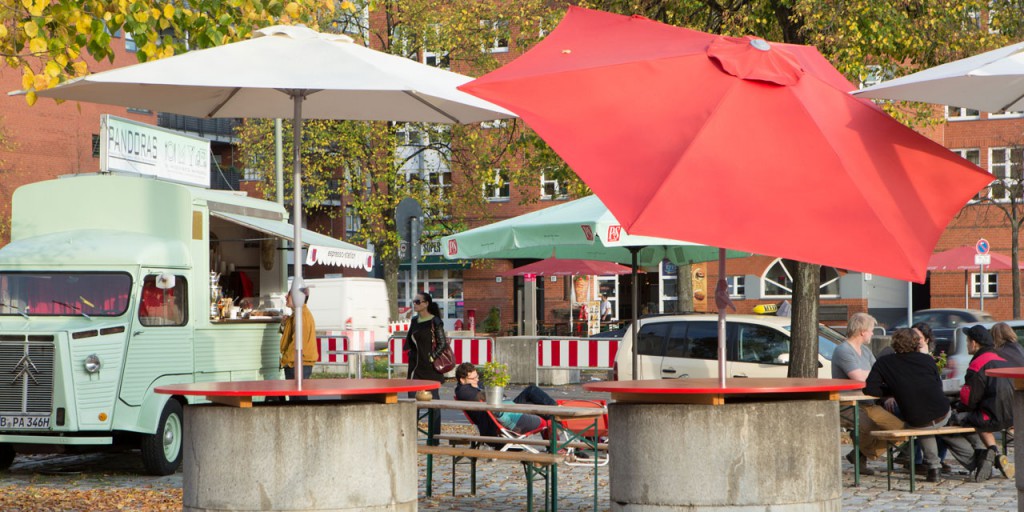 The open-air bar, adjacent to the fence painted in striking colours as an element of temporary architecture and featuring firmly installed information boards to support communication.