Berlin
... come to stay! In a city that is always open – and has always opened – for anything and anyone new, that is marked by a lively art- and creative scene, by culinary highlights and by a unique variety of high and off-cultural venues – some good reasons to combine living and working with the charms of this city. One of them ist the METROPOLENHAUS Am Jüdischen Museum.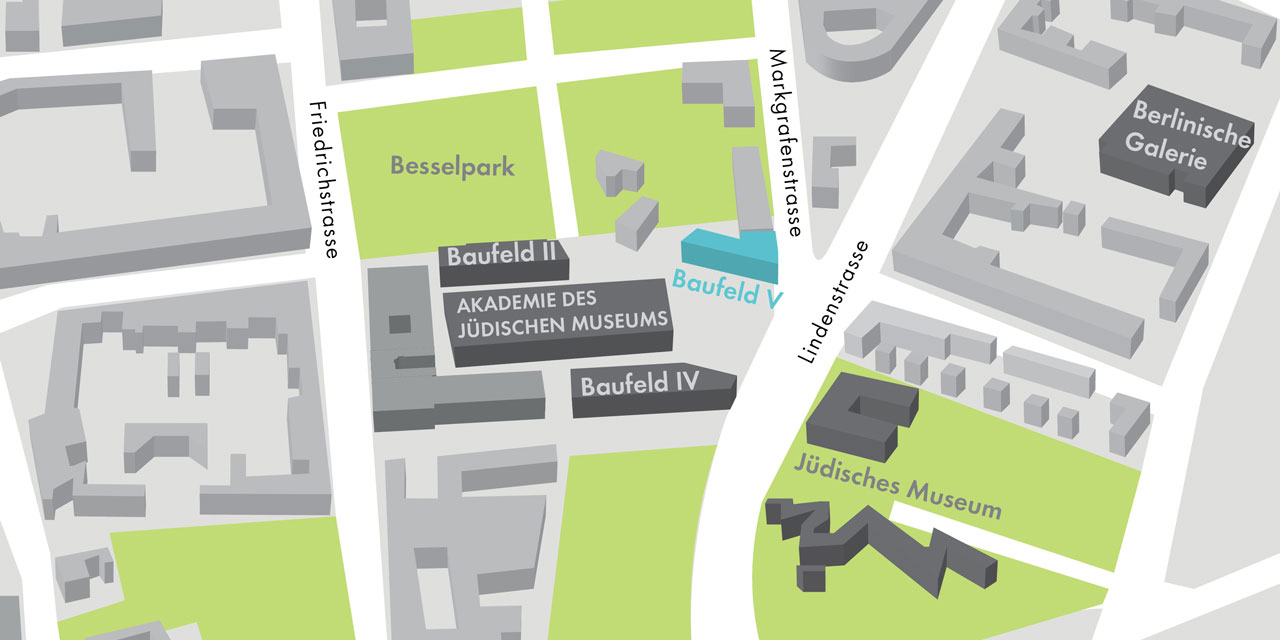 City district – "SÜDLICHE FRIEDRICHSTADT"
A lively area which invites people to experience its socio-cultural diversity. The 'Südliche Friedrichstadt', where Kreuzberg meets Mitte, is characterised by its rich historical development. Over 70 galleries and distinguished cultural institutions, such as the Jewish Museum and the Berlin Gallery, can be found here.
NEIGHBOURHOOD
Fromet-und-Moses-Mendelssohn-Platz, which is the square in front of the Jewish Academy, and the former Blumengroßmarkt (Central Flower Market) hall were re-designed in 2014. The new Metropolenhaus is being built directly on the square, surrounded by buildings such as the historic 'Kollegienhaus' (now Jewish Museum), the IG Metall building by Mendelsohn, buildings from the time of the Berlin Wall and the International Building Exhibition by John Hejduk, Arata Isozaki, Hans Hollein and others.
EX-BLUMENGROßMARKT & PxB
A different kind of city development. Situated in Berlin's prominent 'Südliche Friedrichstadt', in the triangle of Checkpoint Charlie, the Jewish Museum and Mehringplatz, an old district will be revived. Around the area of the former Blumengroßmarkt, previously the location of Berlin's first observatory and today's Jewish Academy, a new creative quarter is taking shape. …>>
KIEZ
A multi-cultural 'Kiez' where motivated citizens have committed themselves to a vibrant co-existence in their quarter. A place where at present commercial structures are under-represented the planned art and creative centre is due to strengthen and enhance the area in a dynamic, cooperative process, involving residents and traders alike.