INTERCULTURAL MOSAIC
Life, work and intercultural exchange surrounded by design and everyday life, art and education – the METROPOLENHAUS Am Jüdischen Museum. It will be a space for intercultural interaction with a focus on oriental, Jewish and German culture, an 'intercultural mosaic' reflecting its utilisation concept.
The cultural and commercial concept is funded by cross-financing. In doing so, the owners of the residential and commercial units are taking responsibility for sustainable urban development.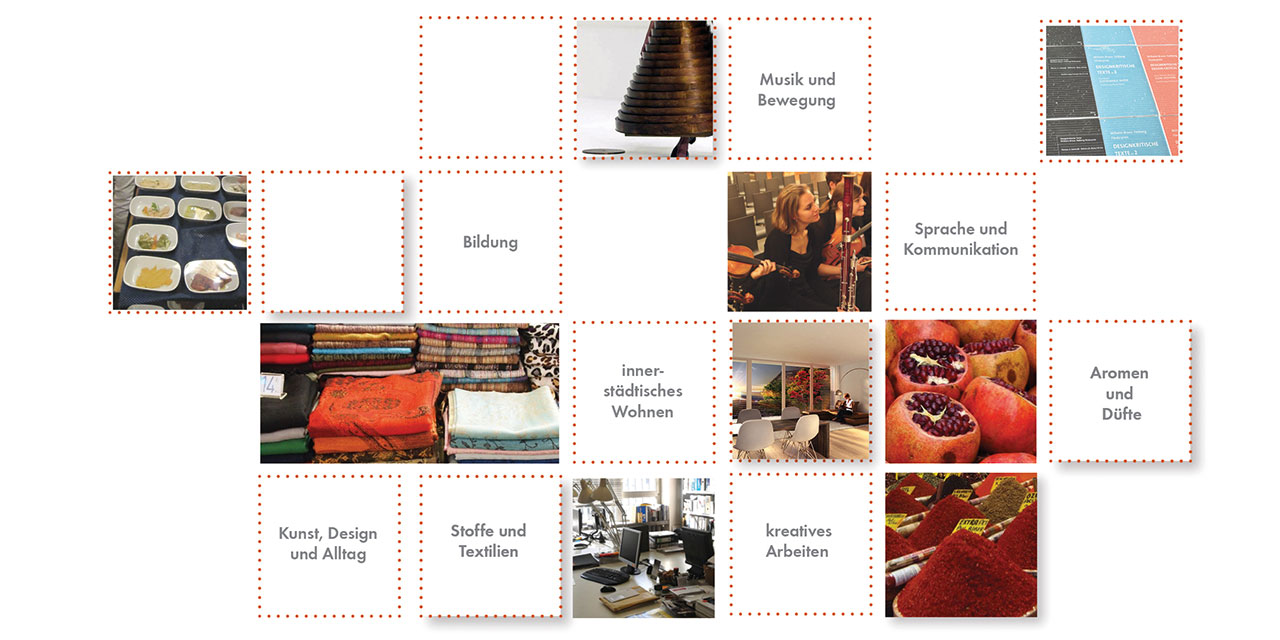 USE CONCEPT
The 'intercultural mosaic' is based on a unique use concept. As well as a 70% / 30% distribution of residential and commercial units, its essential components are the creation of intercultural spaces and integration of local initiatives. On the ground floor, temporary project rooms and artist studios will be accommodated. Whether used as showrooms, pop-up galleries or workshops – this will be the ideal environment for exchange, networking, and urban co-existence.
ACTIVE GROUND FLOOR
Four separable and combinable project rooms and artist studios, two restaurants and five small-scale shops will facilitate urban and creative living on the ground floor, in the spirit of the 'intercultural mosaic' with its orientation towards art, design and everyday life with a focus on exchange between oriental, Jewish and German culture.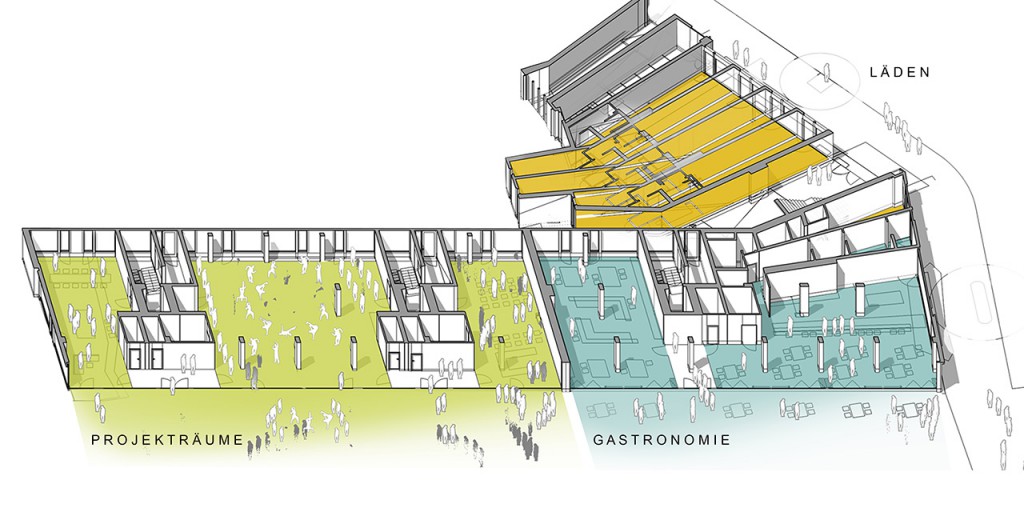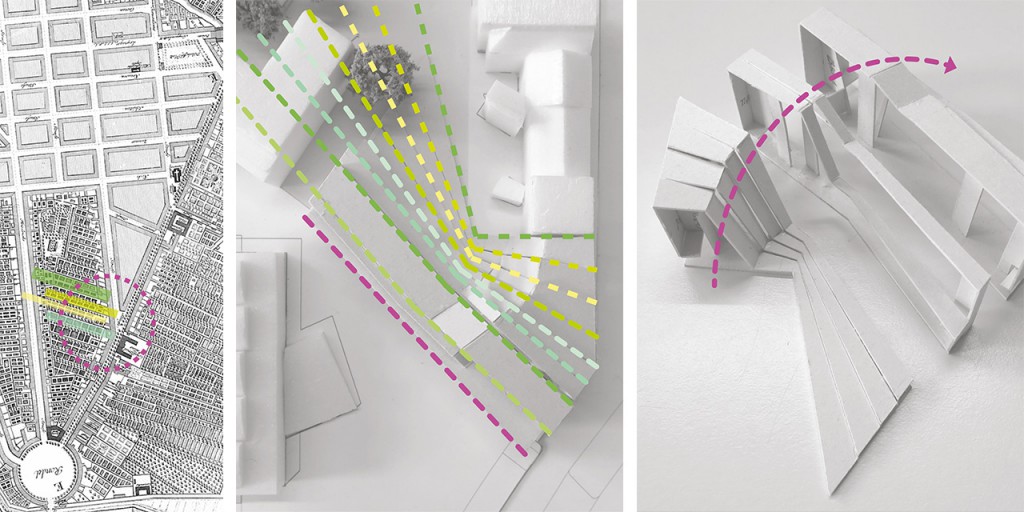 ARCHITECTURE AND THE SITE
Visual structures as historic legacy: the architecture of the METROPOLENHAUS Am Jüdischen Museum draws on the structures and patterns of urban development. The unique shape of 'Baufeld V' originates from its location on the junction of Markgrafenstrasse and Lindenstrasse, each one being an axis of a different type of urban development: As an old country road Lindenstrasse led across the fields southwest …>>
GARDEN
The basic architectural concept will be consistently implemented across all levels of the house. The band-like layout leads to a dynamic green area, outside furnishing, roofing and playgrounds. The idea of community on the active ground floor is taken further with recreational space for all residents. Green roofscapes form a part of the concept.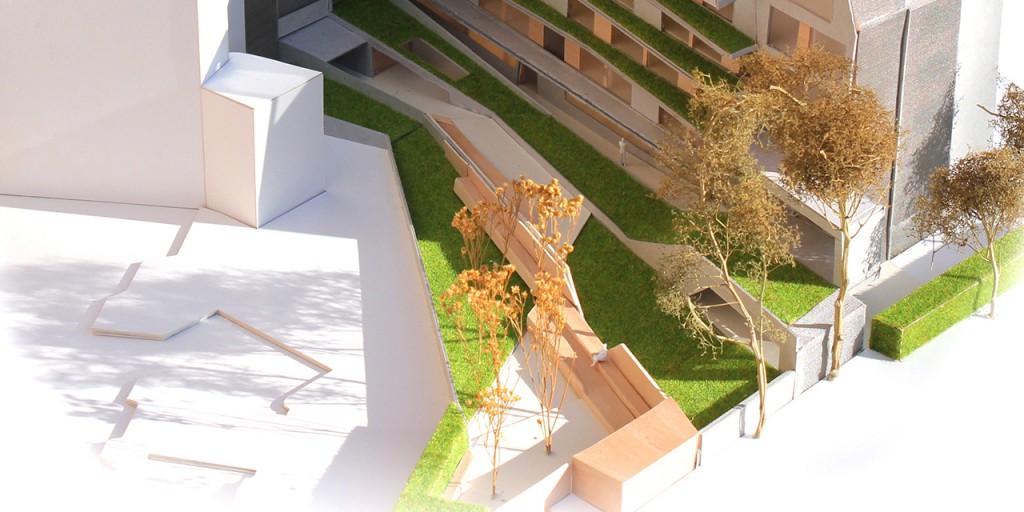 SUSTAINABILITY
Sustainability and energy efficiency are achieved by: resource-saving energy generation by district heating, seasonal control of the energy balance by glazing for maximum heat influx in winter, efficient sun protection for minimum heat influx in summer, a positive ratio of enveloping surfaces to building volume and daylight-based lighting. Extensive green roof areas improve the microclimate and provide ecological value.