Live and work in the Metropolenhaus Am Jüdischen Museum, be a part of an Intercultural Mosaic, and live in the center of Berlin.
Lying between the districts of Mitte and Kreuzberg, the METROPOLENHAUS at the Jewish Museum forms part of the new urban area in Berlin's Südliche Friedrichstadt. Before the fall of the Berlin Wall, the area at the site of the former wholesale flower market hall was little more than an inner-city outskirt. The conversion of the market hall into the academy of the Jewish museum, however, has allowed it to be developed into a lively new neighbourhood.
When it came to the 'concept procedure' call for proposals for the project site, adhering to a usage concept of an "active ground floor" was deemed more important than achieving a maximum price—a judgment made by the architects and agreed upon by the project jury.
The METROPOLENHAUS at the Jewish Museum in Berlin opens up onto an active ground floor which covers an area of 1000 m²,  home to small shops, Middle Eastern dining, and non-commercial, culture-oriented project rooms. All of these spaces are cross-financed by the sale of the units on the 1st-6th  floors, and provide the neighbourhood with social-cultural open space.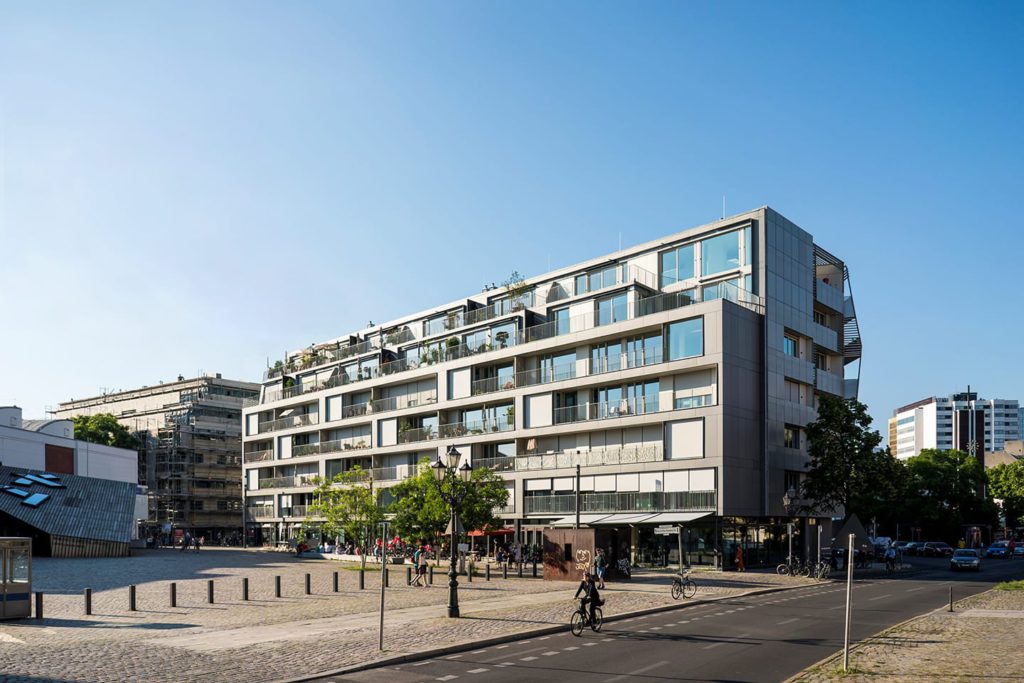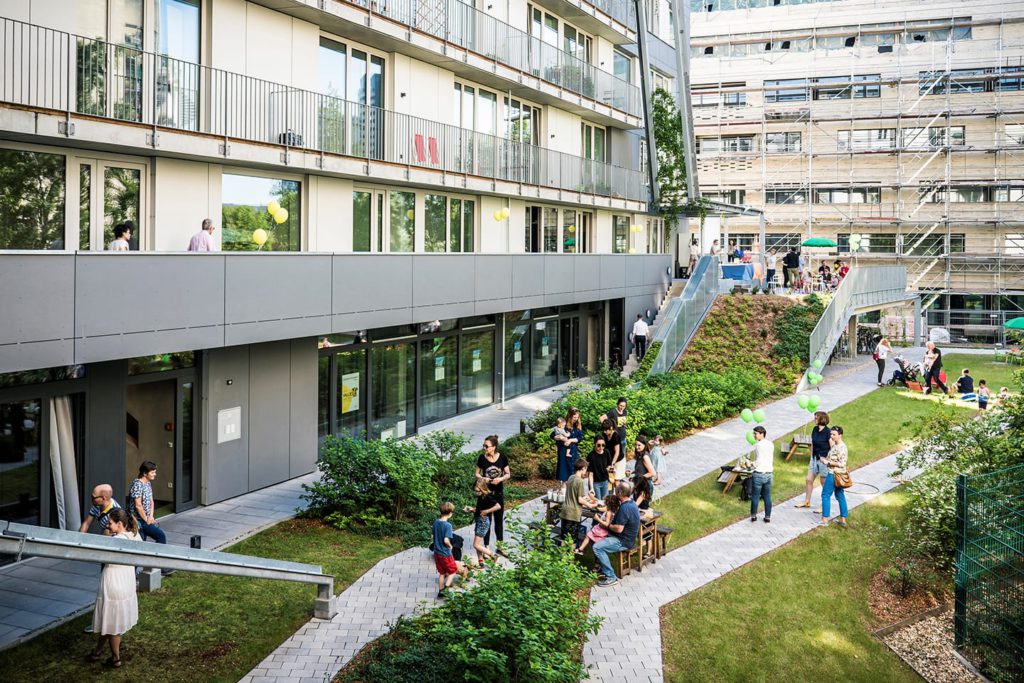 The fundamental architectural concept is manifested in a variety of spatial typologies. The visual relationship between road and garden, as well as between public square and adjacent park are visible in all of the residential and commercial units. This tectonic is intensified by the shearing of the walls in plan. Floor-to-ceiling windows and loggias link the inside and outside. Leafy arcades and loggias become meeting areas for the residents.
On the ground floor, the public and private spaces are laid out in such a way as to allow transparency directly into the garden. A design aesthetic making use of concrete and exposed cabling underlines the openness of the spaces to creative action, and invites engagement. The cultural platform, feldfünf, curates 40% of the ground floor areas as temporary project rooms for a maximum rental fee of EUR 6/m2 per annum. Within the context of the neighbouring museum and educational facilities, feldfünf establishes a location for temporary exhibitions, workshops and creative formats – all taking into account sustainable and social development in the district.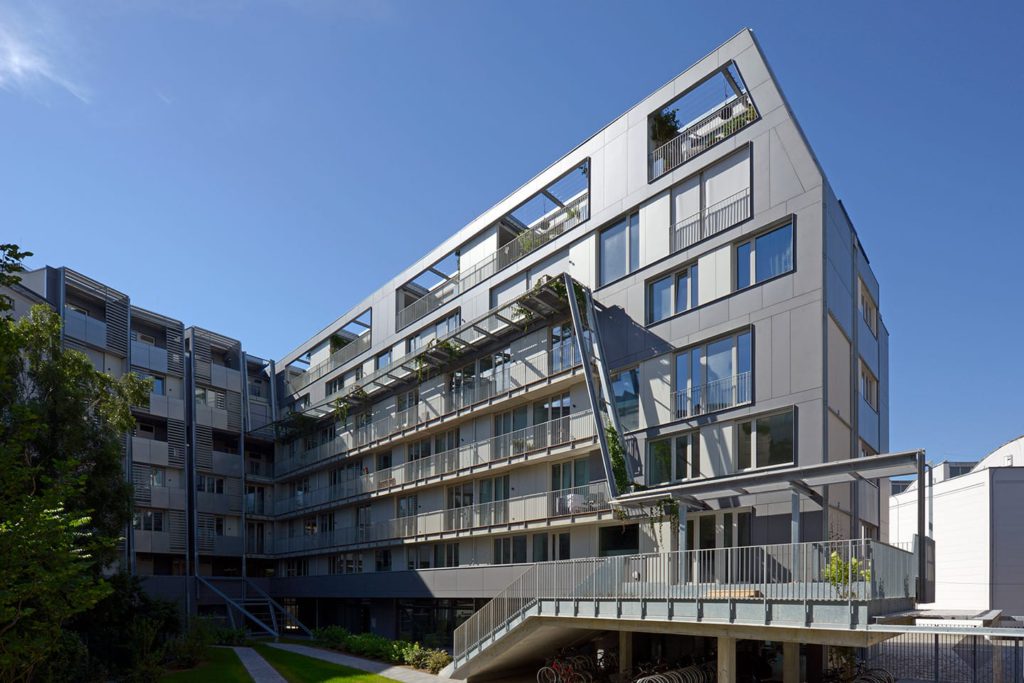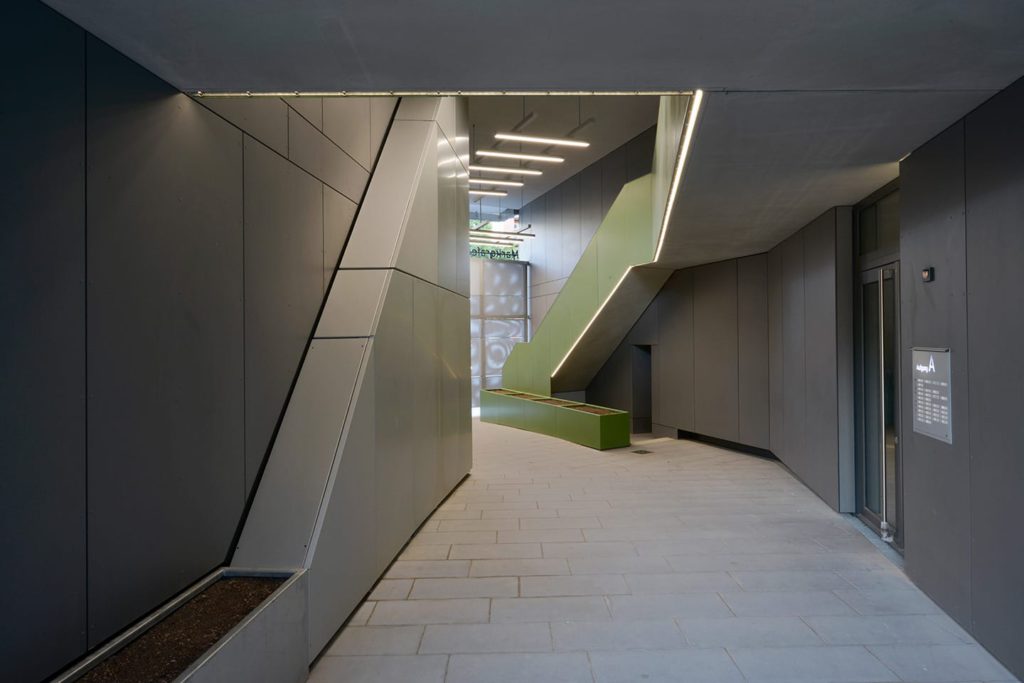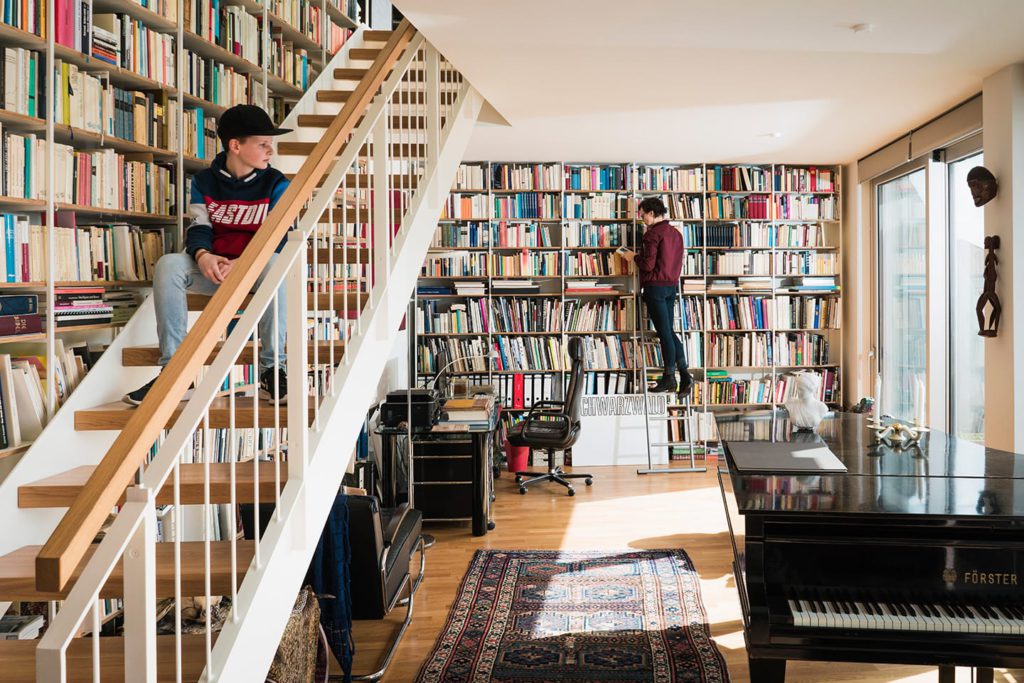 Awards
Winner Deutscher Städtebaupreis 2020 - Project "Quartier am ehemaligen Blumengroßmarkt"
1. Prize Award Deutscher Wohnungsbau 2020
Winner Deutscher Bauherrenpreis 2020, Category "Urbane Quartiersentwicklung"
Gold Award FIABCI Prix d'Excellence Germany 2019, Category " Living"
Winner German Design Award 2020, Category "Excellent Architecture"
Nomination DAM Preis für Architektur in Deutschland 2020 / Longlist der 100 nominierten Bauten
Exhibition "da! Architektur in und aus Berlin 2019"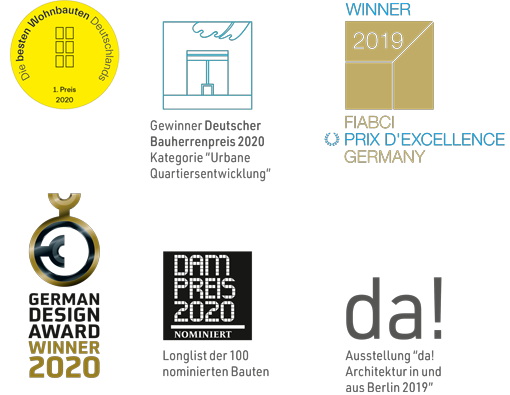 Metropolenhaus Am Jüdischen Museum GmbH & Co.KG
Markgrafenstraße 88
10969 Berlin
info@metropolenhaus.de
fon +49 (0) 30 308 62 776