<<... The eight speakers and the topics they covered ranged from committed residents and new trades people via district initiatives to the museum director. Eight 'Kiez' positions, giving an in-depth understanding of living and working in this area.
Invited guests:
Benita Braun-Feldweg, Metropolenhaus
Sonja Beeck, Project group PxB
Joachim Rauschenbach, resident
Aaron Plantener, Le Labo, Rainmaking Loft
Moritz Kahan, Kreuzberger Musikalische Aktion
Shlomit Tulgan, Jewish Museum Berlin
Thomas Köhler, Berlinische Galerie
Lutz Geburtig, Kurt Schumacher elementary school,
represented by Michael Etienne, Pestalozzi-Fröbel-Haus
'8 Kiez-Positionen à 5 Minuten' – Eight 'Kiez' positions of five minutes each – was staged by the socio-cultural platform 'METROPOLENHAUS Intercultural Mosaic' with the friendly assistance of the Kooperative Südliche Friedrichstadt.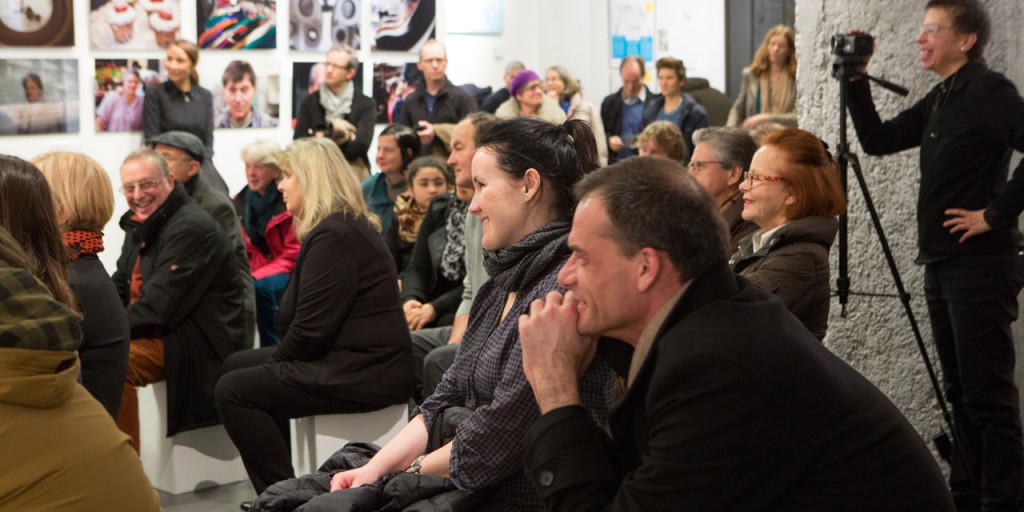 The event was well attended and offered the opportunity for intensive dialogue and a relaxed exchange of views after the speeches.